On December 16, 2017, Qingdao SIMEI held a grand celebration of the 10th anniversary of our establishment in Wanda Hotel with the theme of "splendid ten years of honesty and gratitude".
At the ceremony, we not only gathered together to bid farewell to the old and usher in the new, but also to summarize the fruitful achievements of the past decade and look forward to the coming 2018 and the new decade.
At the beginning of the celebration, GM delivered a warm speech:
We insist the principle of "excellence in virtue, service first", through the test of the market in the past 10 years,10 years later, our team has developed from a few people to dozens of people, the network has expanded to many countries.
"Integrity Gratitude". Integrity achievements of the past, will also witness the future of SIMEI
The ceremony set up:

The annual outstanding employee award
10 years outstanding employee award

The heat of the celebration rose and fell
The carefully prepared programs of various departments were put on in turn
The handsome boys and beautiful girls of the company presented a wonderful "Thousand-Hand Kwan-yin " performance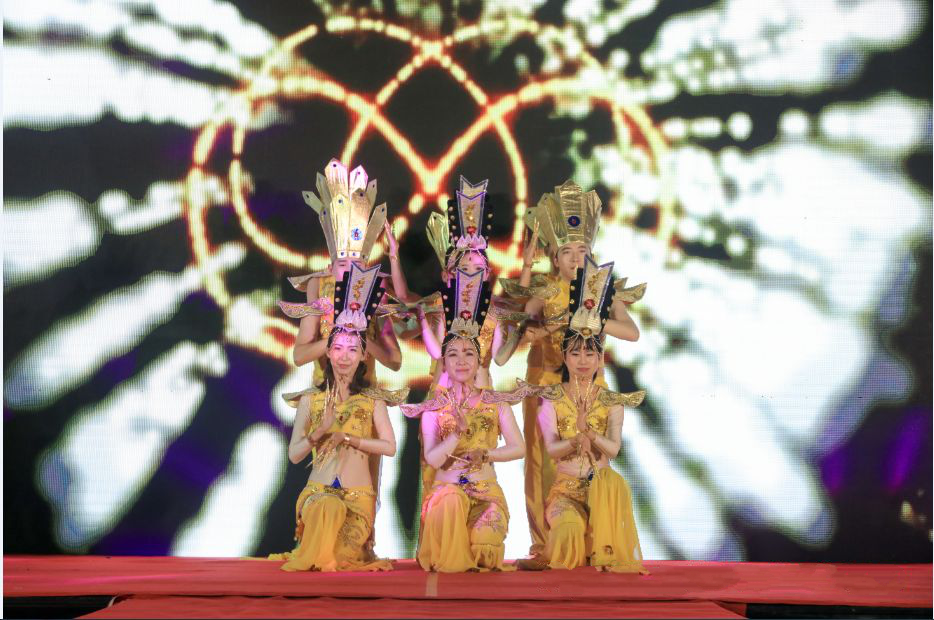 Hot dance from the beauties of operations and sales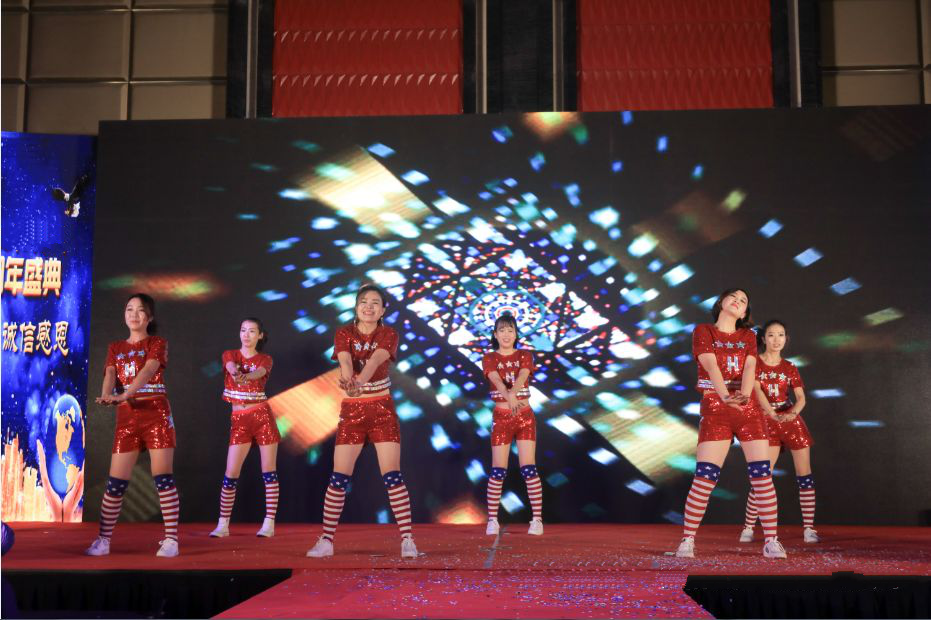 During the celebration was interspersed with the link of lucky draw, rich prizes enlivened the atmosphere of the scene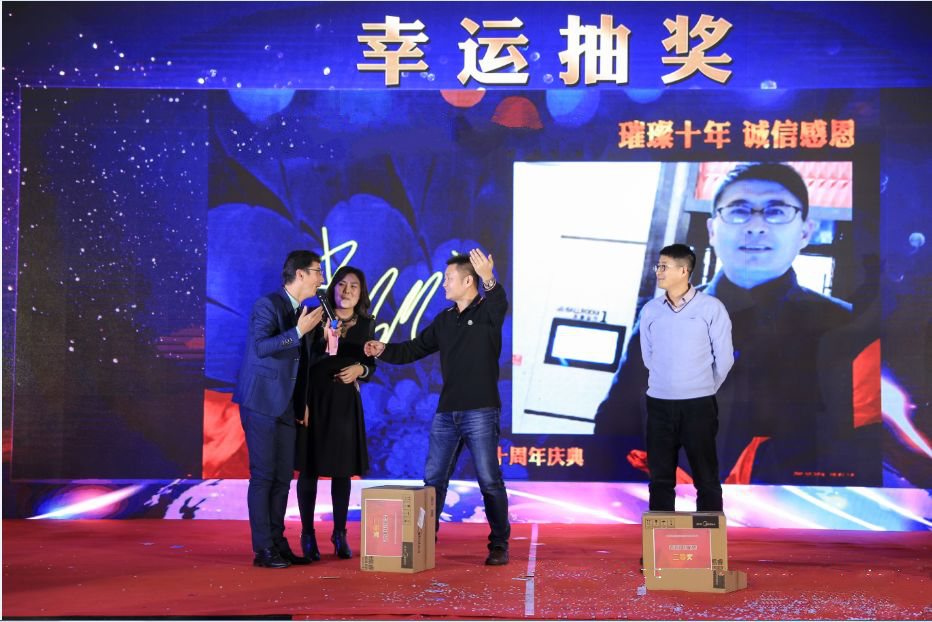 During the celebration was interspersed with the link of lucky
draw, rich prizes enlivened the atmosphere of the scene
Our operation elite Ms.Yu is undoubtedly the luckiest, the best of the year, the best of the decade, the first prize in the lottery link, are in the bag