Tonnage/Size/specification
Solid and Durable Long service life
We take not only an order but also a trust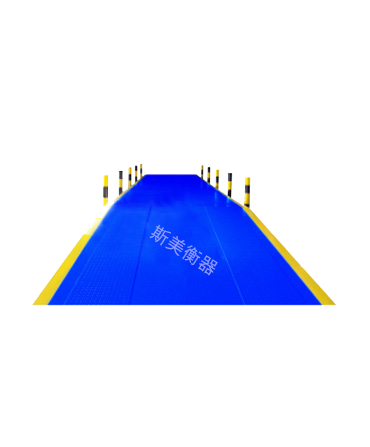 Product feature:
SCS-D type all-steel table electronic truck scale is a new generation truck scale of company ,it apply U-type (the fifth generation) structure , massive structure is good , strong steel , good manufacturability , not easy to deform , weighing platform design is modular , standardized , serialized . It can be combined into multiple specifications . The inner cavity of weighing table is completely sealed ,not easy to rust .After shot blasting ,epoxy zinc rich primer and acrylic marine paint are used , and the oil film is thick and solid ,.the thickness is 100mm , and wear resistance , pressure resistance , acid resistance , alkali resistance ,strong anti-corrosion ability . The truck scale uses high precision stainless steel sensor and intelligent weighing display instrument . Excellent measurement performance , high accuracy , good long-term job stability ,easy installation and maintenance.
Product function:
It's used in import and export material ,inventory measurement ,production monitoring and date management in ports , factories , warehouse terminal ,workplace and warehouse . suitable for weighting calculation of various trucks,trailers,semitrailers , containers and other vehicles.
Product function :indicator has the functions of automatic zero setting , storage of vehicle tare , overload alarm etc.. External printer , it can print date , vehicle number, cargo number , gross weight , net weight ,etc. According to weighting result can be cumulative, and print the cumulative report.
Specification parameter:
width:3m、3.2m、3.4m
Length:6m、7m、8m、9m、10m、12m、14m、16m、18m、20m、21m、24m
Scope:1t~200t
Precision:Oimliii ,Trends 0.5-0.2%。
Resolution:1000000。
Switching speed :A/D 500 times /s。
Environment temperature :load cell -20-+40℃
Weighting indicator :0-+40℃
Ambient humidity:<90%RH,But there should be no dew
Supply voltage :AC 220V+10%,50Hz。
DC 12V,500mA。
Rated power:<20W。
16 bit dot matrix liquid crystal display
Cable length :30m signal cable